COUNTRY OF ORIGIN
• Nicaragua
Serodiagnosis KIT of Human Leptospirosis and Chagas Disease
International interest
LEPTOSPIROSIS KIT

In 2003, the leptospirosis KIT was given international recognition for its diagnostic qualities by the International Leptospirosis Reference Centre in Holland.

PAHO/WHO has provided the Nicaraguan Health Ministry with special support in its efforts to find a solution to the problem of Human Leptospirosis. Since 2001, it has actively supported all the innovation process. In particular, it supported the development of all field and laboratory studies, with scientific advice from international experts, materials, reagents, and professional training in countries such as Brazil, Cuba, the United States and Venezuela.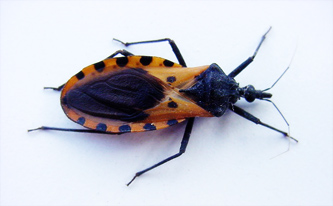 The European Union actively supported the process of decentralizing the diagnosis of Leptospirosis in the 12 regional SILAIS laboratories, by providing materials, capacity building, and technical training for laboratory technicians in all the country's health units.

In 2004, the innovation won a prize for human development innovation in a competition promoted by CONYCIT, in collaboration with UNDP.

CHAGAS KIT

The CNDR/MINSA Chagas KIT received highly positive evaluations in scientific tests carried out by the following institutions:

• Laboratorio de Referencia para Chagas, sub-región de Centroamérica, Dr. Ponces - Honduras. 1999
• Laboratorio Central de Guatemala, 2001

In 2004, the innovation received a prize in the National Competition of innovation for Human Development promoted by CONYCIT, in collaboration with PNUD.