COUNTRY OF ORIGIN
• Ecuador
The University of Crafts and Trades promoting know-how and cultural identity
The problem it solves
The idea of setting up a University of Crafts and Trades in the Andes stemmed from the efforts being made to preserve the know-how of Andean populations and their natural, cultural, material and immaterial heritage. Studies revealed the strategic importance of supporting new educational policies capable of offering more people greater opportunities in productive activities, meeting the new demands of economic internationalisation and defending cultural and natural diversity. The University of Crafts and Trades is a response to this innovative concept of education and training. Throughout history, "crafts and trades" have formed a community's cultural expressions and activities, its social makeup and way of life.


The limits of traditional formal education
A greater degree of democracy has to be injected into higher education if it is to be made accessible to the great majority of people. There has been a considerable rise in enrolments in higher education in Latin America and the Caribbean, in response to the dynamic and revolutionary impact of the economy of knowledge and new technologies. The number of university professors, which in the 1950s totalled 25,000, now top the million mark. However, despite the increase, enrolment figures in 1995 represented just 16% of the population compared to the 60% of industrialised nations. The world total, according to UNESCO figures, continues to be below 20%. Higher education institutions have boomed in the last few years and there are more private than public institutions. However, most students still go to state universities.

Although state budgets have increased in financial terms these last few years, they still fail to meet the demands of quality and the need to extend higher education to broader sectors of the population. It is a situation that contrasts with the great mobilisation of financial resources in the private sector. This is why we need a reappraisal of higher education, the very mission and organisation of public universities and their relations with society, industry and the state itself. As regards organisation, we need to rethink the courses offered at the undergraduate level (professional, technological and university technique) and at the three postgraduate levels (short courses, master's degrees and doctorates).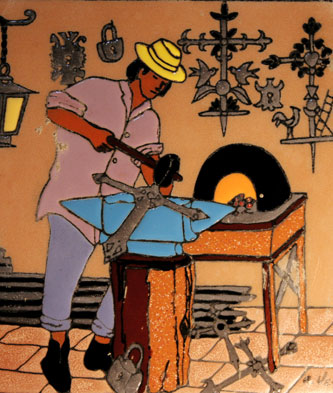 As regards access for the different socio-economic groups, especially those with lowest incomes, we need to completely change the present situation, since it is highly discriminatory and elitist. Only 10% of university students belong to the poorest 50% of the population, even though it is this sector of the population that has the skills and know-how that should bring it individual and collective growth, greater well-being and give it a greater say in society and the economy of the country.

The society of knowledge and information, the market and the ongoing process of internationalisation are making great demands on higher education in terms of quality and results. Greater choice must be offered and alliances promoted within and outside national contexts. Internationalisation is affecting all aspects of university life, especially in terms of assessment and public accreditation. Added to this is the tendency towards flexible interchanges involving students, teachers, researchers, designers and advisers. The international community, too, wants a university that no longer gives priority to the instrumental management of knowledge and tools, producing a mass of graduates without any clear points of reference in the complex universe to which they are expected to contribute.

The increasingly strategic presence of knowledge and know-how in the economy, industry and social life means that there is a demand for more precise knowledge and higher quality. There has been a great upsurge in educational and vocational options over the last few years in all societies of the American continent, which has driven relations between the university and the business world, society, science & technology, the public and private sectors, the real and virtual worlds. So it is important to work out what a university should be and do in the present century.

The conclusion is obvious: in an increasingly complex, sophisticated and demanding society low educational levels and average quality can only lead to exclusion from progress, marginalisation and poverty. Higher education needs to work in close alliance with society and the environment, to give a concrete answer to the demands of modern life, rethinking the sequential manner in which knowledge is imparted today to get a diploma or certificate. In other words, the challenge is to break the monopoly of traditional formal education.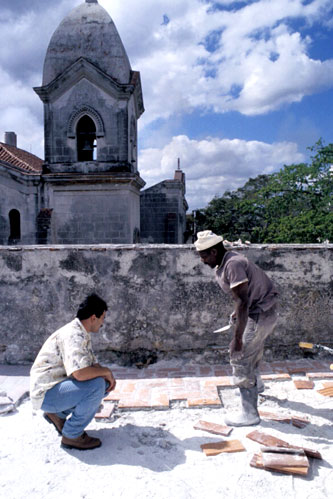 New tendencies in higher education
Change in the academic world has always been, and continues to be, slow, controversial and complex. It is because of this that Latin America has set about creating areas for the promotion of new concepts of higher education. Two principles have completely revolutionised institutional understanding of education: inclusive education for everyone and life-long education. Added to this is the principle of 'individual self-regulation' in a society of knowledge that develops rapidly because of the enormous changes in communication and information technologies.

Since the 1990s governments, academic and cultural authorities, the business sector and social actors have been pursuing new forms of education that are more inclusive and that respond to economic, social, environmental and political needs. Specific knowledge present in Andean communities was studied, experimented and applied. Medicine, agriculture, cultural heritage were the focus of this research. The understanding and use of this knowledge gradually enabled it to be incorporated into educational processes, in collaboration with higher education institutions.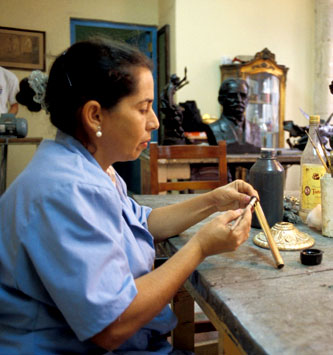 However, a new juridical model is needed to safeguard and encourage these new educational tendencies, and it is within this framework that the University of Crafts and Trades Project operates. It adopts a new approach outside traditional formal education to valorise the knowledge present in a country. Instead of the traditional curricula, sequential teaching of knowledge and techniques, bureaucracy and administration of traditional institutions, the University of Crafts and Trades valorises a student's accumulated knowledge and helps maximise their know-how. University activities are networked with traditional higher education institutions, workshops, laboratories, art institutes, and others. The university is conceived as an open space which, depending on the facilities available in each country, includes libraries, museums, cultural centres, theatres, research centres, enterprises, workshops.

The University of Crafts and Trades also supports the re-qualification of vocational training practices, directing them towards a country's existing potentialities and valorising them for community development. Finally, the University of Crafts and Trades provides a framework for the initiatives of international and national cooperation institutions for the preservation of historical heritage, valorising training programmes and providing an academic appraisal of study programmes.

The model on which the University of Crafts and Trades is based provides a very good, profitable cost-benefit ratio. It mostly makes use of existing infrastructure, complemented by research and studies that produce concrete results. The educational processes of the University of Crafts and Trades are validated by competent national authorities.

DOWNLOAD THE BROCHURE PDF
English
(1.4 MB)
Spanish
(1.4 MB)
French
(1.4 MB)

ONLY TEXT