COUNTRY OF ORIGIN
• Nicaragua
Filtron, ceramic filter for drinking water
International interest
AN IMPORTANT ROLE HAS BEEN PLAYED IN THE DEVELOPMENT OF FILTRÓN BY MANY IMPORTANT INTERNATIONAL ORGANISATIONS:
•
ICAITI Guatemala (BID, 1981) made a comparative study of 10 filters.
•
AFA Guatemala (Inter-American Foundation) funded an epidemiological study involving more than 700 families.
•
MAP International, backed by funds from USAID, organised a mission by Fernando Mazariegos and an ICAITI chemist from Guatemala in 1984 to train indigenous Quechua in the Ecuadorian Andes.
•
Practica Foundation/Holland presented FILTRÓN at the 2001 Johannesburg Summit (South Africa); the International Water Meeting in Kyoto (Japan), 2002; the UN International Conference on the Treatment of Water in Durban (South Africa), 2003; the International Safe Water Meeting in Nairobi (Kenya), 2004; the International Water Association Conference in Marrakech (Morocco) 2004.
Potters for
Peace presented FILTRÓN at the Bilateral Border Water Meeting in Tijuana (Mexico), 2002; the International Sustainable Resources Conference (United States), 2003.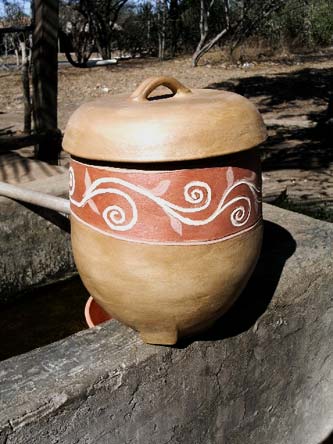 FILTRÓN has
been recognised by important international institutions, and the technology is used in health, water and emergency projects: Plan International; World Vision; Save the Children; Doctors Without Borders; International Federation of the Red Cross; CITA/Cuba (Institute of Hydraulic Resources); Project Concern International; UNICEF; Doctors of the World. Oxfam UK is considering the technology for use in Sudan.
FILTRÓN has
also been recognised by the World Bank (World Market Place Grant); CONICYT (Nicaraguan Government Science and Technology Council); Practica Foundation Holland; Engineers Without Borders (USA); USAID.
FILTRÓN was
awarded the World Bank's "Market Place 2004" Prize in Cambodia and received first prize in CONICYT's Human Development Innovation Fair held in Nicaragua in 2004.
FILTRÓN workshops
have been set up in the following countries: Mexico, Guatemala, Honduras, Nicaragua, Haiti, Cuba, Myanmar, Indonesia, India, Bangladesh, Ghana, Cambodia and Vietnam.
Potters have
received training on the production process in Ecuador, Bolivia, Iraq and the United States. Plans are underway to set up production centres in El Salvador, Colombia, Argentina, Kenya and Sudan.

DOWNLOAD THE BROCHURE PDF
Spanish
(0.5 MB)
English
(0.5 MB)

ONLY TEXT