COUNTRY OF ORIGIN
• Italy

OUTSTANDING IDEASS PROJECTS
• Albania
Compagnia dei parchi, for sustainable tourism
International interest
The CDP operational model has received official recognition from the European Union, which funded its first pilot project (Adapt II and Agrus programmes). The project enabled the model to be trialled in the parks of Gran Sasso and Monti della Laga, the Majella, and Monti Sibillini. It success and real impact created the conditions of trust for further funding from the European Union (Equal programme). This financing enabled CDP to expand its activities to the Umbria and Campania Regions.

Encouraged by the success achieved throughout the country and especially in the National Park of Gran Sasso and Monti della Laga, the Italian Federation of Parks backed the transformation of CDP into a non-profit organisation, charged with the task of being a tour operator and service provider for the sustainable development of Italy's parks.

The Government of Albania has adopted the CDP model as part of its efforts to relaunch the protected areas in its territory. The Government of Albania has officially expressed its interest by supporting the request for funding for the European Union initiative "LIFE Third Country".

CDP is the reference point for tourism development for the project Appennino Parco D'Europa (APE). This was initially a system-type project promoted by the Ministry of the Environment and by Legambiente. It has since become a system-level project for the Mediterranean, now called Mediterranean Mountains.

CDP was presented as part of the Mediterranean Mountains system-level project at the third "World Conservation Congress" held in Bangkok in autumn 2004. The congress was organised by the IUCN, which is an international body that brings together 140 countries, 77 states, 114 governmental agencies, more than 800 NGOs, and more than 10,000 scientists and experts of international standing to safeguard the environment.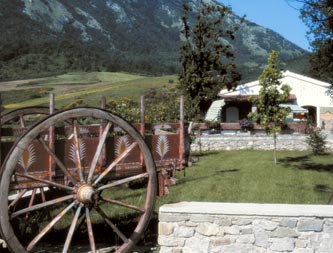 The CDP operational model was also presented in Spain at the first International Conference on Responsible Tourism Management in Unique Coastal Destinations, organised by the Municipality of Sitges.

CDP is participating in the second phase of the European Union's Equal programme on diffusion and mainstreaming. The initiative will disseminate the results achieved by CDP in Italy and Europe, so that the CDP model can be replicated in other interested countries.



DOWNLOAD THE BROCHURE PDF
english
(0.9 MB)
albanian
(0.5 MB)
Spanish
(0.9 MB)

ONLY TEXT