COUNTRY OF ORIGIN
• Colombia
Código de acceso, young people and information
Introduction
Código de Acceso (Access Code) is an innovation introduced by the El Tiempo newspaper, Columbia's widest selling national daily and the only paper covering the entire country. El Tiempo opened its doors to young people to give them a chance to get into journalism.

Código de Acceso was set up in 1999 as part of an initiative jointly set up by Editorial El Tiempo, a media company owning the El Tiempo newspaper, the Fundación Restrepo Barco, a Columbian non-government organisation that organises educational and social participation programmes for children and teenagers, and Plan Internacional, a private non-profit organisation concerned with childhood in Asian, African, Latin American and Caribbean countries. The idea for the project sprang from a survey, carried out in 1994 by Atlántida, on teenage school culture in Columbia, which revealed how little the youth of Columbia participated in shaping public opinion.

Access Code is an innovation open to young people between the ages of 15 and 20 who are keen to build a better country through their commitment, responsibility and skills in design, photography, and writing.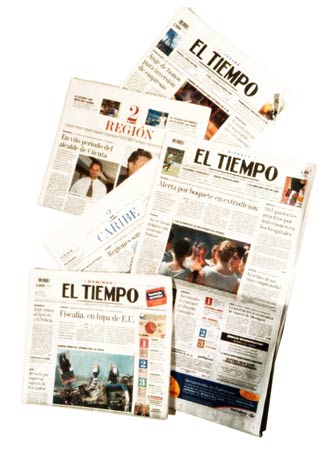 Their participation in this innovative programme has transformed the structure of El Tiempo, giving all the sections of the newspaper a broader perspective which encompasses the views of young people.

In 2003, Access Code expanded operations from Bogotá to cover three other important cities, Medellín, Cali and Barranquilla, involving a total of 285 young people. Coverage was also extended to the conflict areas of the departments of Sucre, Bolívar, Atlántico, Nariño and Chocó. In each city, the initiative was backed by major organisations from the public and private sectors, such as the Empresas Públicas de Medellín, the Fundación La 14, and Comfamiliar.

In concrete terms, Access Code is responsible for developing the following products in all the regions where it is currently operating: Reprints, Web Page Project, Access Code Press Club, National Forums, articles in the most important national newspaper, proposals and production of programmes in CityTV, and an information bulletin called Información Codificada.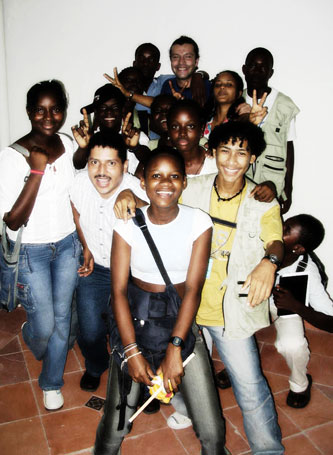 These young journalists have produced more than 800 articles for newspapers belonging to Editorial El Tiempo, and have taken an active part in organising political, economic, social and cultural discussion forums. These forums have become hugely popular in the country and a much appreciated vehicle for discussion on a multitude of subjects, such as the debate on teenage education and policies during the election of the Mayor of Bogotá, and the forum on armed conflict and youth.

Access Code is an innovation that has gained wide popularity with the young people of the country, giving them a chance to express themselves on topical issues concerning various cultural and socio-economic scenarios. Access Code has also managed to transform the structure of a well-known Columbian newspaper, opening the doors of its editorial offices to young people who work, debate, criticise, and offer their contributions to the actual design of the newspaper.

DOWNLOAD THE BROCHURE PDF
english
(0.6 MB)
spanish
(0.6 MB)

ONLY TEXT