COUNTRY OF ORIGIN
• Nicaragua
Serodiagnosis KIT of Human Leptospirosis and Chagas Disease
Results
LEPTOSPIROSIS KIT

In a short time, Nicaragua has made great progress in terms of knowledge and prevention of Human Leptospirosis. Nicaragua is now the only country in Central America that produces a standardized CNDR/MINSA - LEPTO KIT, which guarantees diagnosis of the disease and early warning of possible outbreaks through a network of nationwide laboratories.

The leptospirosis KIT enables regional and hospital laboratories to increase diagnostic resolution levels. Each year, more than 10,000 poor people living in isolated zones have prompt access to this laboratory service, free of charge. The illness can be promptly detected in people that live in high-risk areas, or whose jobs make them susceptible to Leptospiras, providing them with immediate care and treatment through the prescription of specific medicine (antibiotics), avoiding later complications which can cause severe health risks or even death in a few hours or days.

Prior to this there were more than a hundred deaths and outbreaks of Leptospirosis each year in Nicaragua, with death rates of up to 1.5 per 10,000 thousand inhabitants.

Decentralization has led to the establishment of an early warning network for epidemiological outbreaks, which has brought great benefits in terms of health. Firstly, decentralization has raised the level of diagnostic resolution of Human Leptospirosis and early warning of epidemiological outbreaks in the 12 MINSA local integrated health care systems (SILAIS). Secondly, each SILAIS acquired the technical capacity to carry out studies at the local and national level, so that health authorities can have an up-to-date epidemiological characterization of the magnitude of the public health problem that is represented by Human Leptospirosis in Nicaragua.

The conventional technique of using live antigens in Microscopic Agglutination Tests (MAT) can only be carried out in laboratories that meet all biosecurity requirements. Furthermore, conventional techniques can only process a few samples (250 to 300 a year) and results take up to two weeks to come out. With the introduction of the ELISA Leptospirosis KIT, a great improvement has been made. This technique can be implemented in any laboratory with the most basic laboratory resources and conditions. Laboratory results take just two hours and up to 96 samples can be processed at any one time.

This technological advance, which has come about in the last few years, has had a great impact on the health of the poorest section of the population, who live in the most isolated parts of the country. If patients are not diagnosed in time, they may die from the consequences of leptospirosis infection.

Since this new technology was introduced in national health services, in 2001, there have been no deaths in Nicaragua from this illness.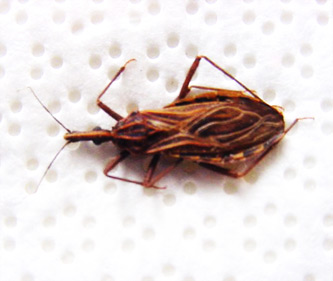 THE CHAGAS KIT

In Nicaragua, the CNDR/MINSA - Chagas KIT was given a positive scientific assessment by the Nicaraguan Red Cross (National Blood Centre, Managua); the blood banks of the Nicaraguan Red Cross in Estelí, Matagalpa and Juigalpa; the MINSA laboratories in Granada and León.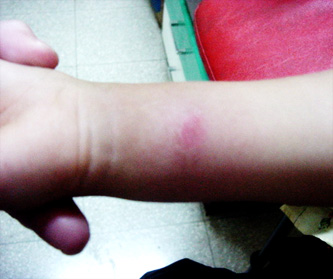 The Chagas KIT has enabled the Health Ministry to achieve the following results in Nicaragua:

• for the first time, the Ministry was able to guarantee safe blood in Nicaragua, through the screening of Chagas Disease in all blood donated in 19 blood banks in the National Health System. This prevents the transmission of this deadly disease to more than 1,500 people depending on blood transfusions and blood products every year.

• increased diagnostic resolution levels in all MINSA Health Units. By developing the capacity to carry out studies at the local and national levels, health authorities can have an up-to-date epidemiological characterization of the magnitude of the public health problem represented by Chagas Disease in the country.

• increased capacity to recognise Chagas case patients in the early stages of the illness, mainly in children under 15 years of age, allowing for the prescription of effective treatment. The capacity of local health personnel to evaluate and keep track of controlled treatments has also increased.

• a low cost nationally produced KIT that is always available. This has enabled the Health Ministry to decentralize the serodiagnosis of Chagas through the country's nationwide network of health units. In this way, Nicaragua now boasts prompt diagnosis of this illness through a service which is also accessible to the poorest people.

• annual national production of an average of 50 Chagas Diagnosis KITS earns the country US$ 80,000.00 a year in monetary savings, which would have been spent on importing the product.