COUNTRY OF ORIGIN
Official Directory of Art Professions in France
The website www.annuaire-metiersdart.com, Official Directory of Art Professions in France is the first official national directory of art professions. Thanks to the Internet, a list of art professions in all French regions can now be found in an online directory, an international showcase of French cultural heritage. It is designed for anyone wishing to receive services or products of professional quality.

A national online directory of art professions and a presentation through the web of the arts and crafts of the world's regions can satisfy many cultural needs - knowledge of others, respect for diversity, valorisation of women and men in a process of sustainable human development.

The Directory provides a replicable model of an international showcase for artisans that can promote local expertise, place arts and crafts on the international market, a wonderful tool for sharing people's passions and knowledge. The Directory is also a tool to enhance the specific contribution to a country's heritage of knowledge provided by its different regions. It can be set up in all interested countries, either by following the methodology adopted in France, or by adapting it to specific national institutional and cultural specificities.

By Catherine Virassamy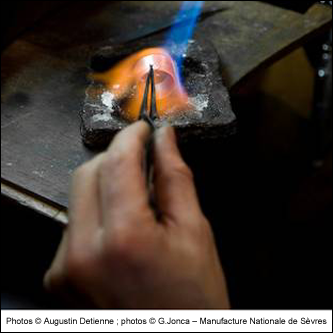 DOWNLOAD THE BROCHURE PDF
•
spanish
(0.6 MB)
•
french
(0.6 MB)
•
english
(0.6 MB)

ONLY TEXT