COUNTRY OF ORIGIN
• Serbia
IMS Building Technology
Introduction
IMS Building Technology is an advanced system for accelerated construction with prefabricated elements of the skeleton.

This unique system based on the prestressed connection of the structure elements was developed by prof. Branko Zezelj at the IMS Institute in Belgrade. It was first implemented in 1957 and is since constantly being upgraded. The idea was simple – to build standard buildings by use of standard elements, as children do with Lego bricks. The toughest problem – the connecting of the elements of the concrete frame, made of prefabricated columns and slabs, was resolved through the application of steel cables aimed for the posttensioning process. It is a revolutionary idea that required numerous researches and proofs, first of all, in the field of durability and stability and the in the field of architectural design and possibilities to be justified in practice as a universal technology for all kinds of high-rise structures.

IMS Building Technology is used for virtually any type of buildings: residential, schools, hospitals, houses, offices, light industrial edifices and various other.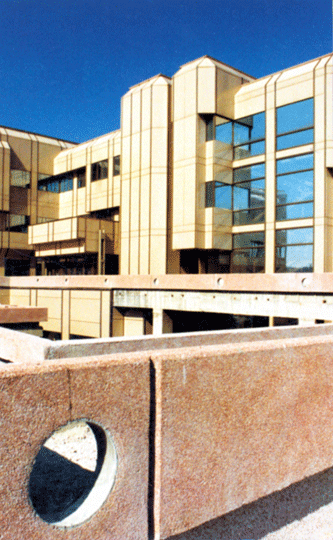 IMS Building Technology has four main advantages:


•Low-cost: Significantly reduces building costs and accelerates investment turn over time; Minimizes the use of concrete and steel; Increases building durability; Is an high return investment; Does not require high-tech equipment.

•Safe: Prestressed structure dissipates kinetic energy caused by seismic activity or hurricanes and resists to arthquakes up to 9 degrees of Richter's scale.


•Fast: Accelerates building and diminishes construction time; Prefabricated elements can be produced in any season, weather or climate.


•Sustainable: Local materials or procedures can be applied on façades, roofing and interior surfaces, in order to obtain sustainable, energyefficient and cost-efficient housing; Local human resources can easily be trained both to produce elements and carry out the building construction; Enables flexible solutions, greater space-planning capabilities and wide range of possibilities for building interior design.

IMS Building Technology enables extraordinary architectural solutions, increased technical performance and efficient organization. Numerous buildings and element production facilities have been built – more than 150.000 apartments in former Yugoslavia, Italy, Angola, Bulgaria, Egypt, Ethiopia, China, Cuba, Georgia, Hungary, Philippines, Russia and Ukraine.

Prefabricated prestressed skeleton has been tested in theory and experimentally, under all kinds of possible loads (static, dynamic, seismic, impact, fire) and it always showed, without exception, high safety coefficients. Verification and attesting of elements, joints and structure, as a whole, have been realized worldwide, and the research results are verified on numerous international congresses of specialized experts and scientific organizations.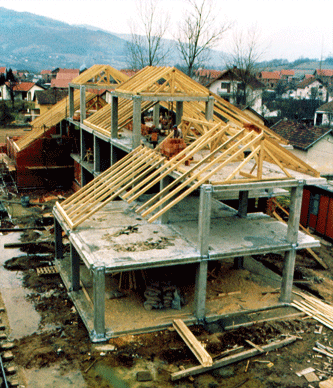 The IMS system holds the certificates of various institutions worldwide, such as: Ministry of Public Works, Italy, Ministry of Construction, Cuba, TbilZNIIEP Institute, Georgia, EMI, Hungary, Central Scientific – Research and design – Experimental Institute for the Construction of Complex Building Structures, Russia, Building Research Institute, Ministry of Construction, China.

DOWNLOAD THE BROCHURE PDF
English
(0.8 MB)
Spanish
(0.8 MB)
Serbian
(0.8 MB)

ONLY TEXT