COUNTRY OF ORIGIN
• Cuba
The recovery of historical centres and their integrated development
What problem does it solve?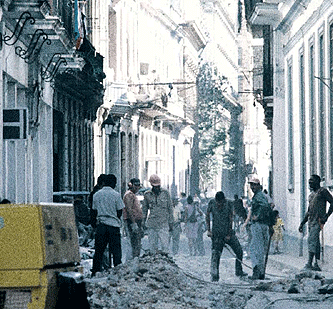 The Office of the Historian has made it possible to face and find positive solutions to the problem of the recovery of the Historical Centre of Havana.

The Conservation Priority Zone has an area of 214 hectares, with 3.344 buildings, most of which are invaluable representatives of the 18th, 19th and beginning of the 20th centuries. Of the 514 buildings with protection levels I and II, 32 percent are in poor technical/construction condition.

There is a population of 66.745 inhabitants and a total of 22.623 housing units, of which 50 percent are in poor condition and 47 percent are overcrowded and in slum conditions. Most of the infrastructure networks are deteriorated or overburdened due to age or because they are terminals.

Every three days there are two collapses of one kind or another in the area, and the situation gets worse during the cyclone season (five months of the year). Given these statistics the area may be considered subject to continual low-intensity catastrophe, or practically an emergency zone.


DOWNLOAD THE BROCHURE PDF
albanian
(0.8 MB)
english
(0.9 MB)
spanish
(0.9 MB)

ONLY TEXT