COUNTRY OF ORIGIN
• Cuba
The recovery of historical centres and their integrated development
International Interest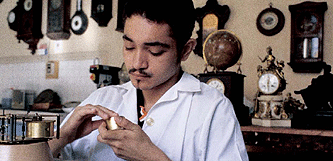 An analysis of the revival of historical centres in the region shows that beginning in the 1990s, several projects began to apply management models that include the economic perspective and that of the profitability of the rehabilitation of these urban spaces. While in some cases the experience has developed successfully, none of them have shown greater comparative advantages in terms of the integrated nature of the process, nor in the quantitative and qualitative advances, that may be seen today in the experience of Old Havana. There has also been important recognition from the international community, demonstrated by a substantial increase in international cooperation and in the granting of a large number of prizes and awards by prestigious international institutions, including:

•Andrés Bello Conference (Prize 2000 y Recognition 2001);
•Dubai International Prize 2000 (Honourable Mention);
•UNESCO Peace Prize (Honourable Mention 2000–2001);
•Philippe Rotthier European Architecture Prize (Prize 2001);
• Metropolis 2001 Prize (Second Prize);
•Stockholm Partnerships Sustainable Cities 2001 Prize (Experience Finalist);
•Association for the Management of Urban Centres Prize, Valencia (Prize 2002);
•National Prize for Restoration and Conservation (Prize 2002 in Conservation);
•Royal Foundation of Toledo Prize (April 2003).

In view of the results obtained in the Historic Centre, the area considered "Priority for Conservation" has been extended to the Malecón Habanero, while expansion to additional zones of the city is expected.

The experience has been adapted to other Cuban situations in the cities of Santiago de Cuba, Trinidad and Camagüey.

Many cities have asked for advising and consultancies from the Office and assistance from its specialists in Cuba. Together with Mexico, the Office has had an ongoing relationship with the seven cities designated as World Cultural Heritage sites, and has participated in two consultancies by special request of the Mexico City Government.
Recently a mission organized by UNESCO Brazil in which all Brazilian cities on the World Heritage list were represented visited the Office to begin to outline spheres of work in common. Panama City (Panama), Tegucigalpa (Honduras), Ciudad Bolívar (Venezuela), Cuenca (Ecuador), Valparaíso (Chile) and other cities have contacted the Office to express their interest in learning more about the work methodology and in some cases have applied parts of the experience. The management model used for the rehabilitation of the historical centre of Havana is truly recognized at the regional level and has created great expectations.


DOWNLOAD THE BROCHURE PDF
albanian
(0.8 MB)
english
(0.9 MB)
spanish
(0.9 MB)

ONLY TEXT