COUNTRY OF ORIGIN
• Guatemala
Natural dehydration of lemons
Introduction
The lemon dehydration process developed in Guatemala involves the complete drying of lemons in direct sunlight, without adding any artificial or chemical substances, and using only the best agricultural practices, careful handling, and hygienic preparation and packing systems. This ensures pure and simple quality products, great with soups, meat dishes, salads, broths, tea and iced tea. Moreover, lemon is a nutritional fruit high in pectin and citric acid.

Natural dehydration or sun drying makes use of the natural elements and such weather conditions as sunshine, the heat of the day, and low relative humidity.

The cultivation, production, dehydration, processing and commercialisation of lemons represent a viable productive alternative in arid areas, and can help generate income for rural populations and make a positive contribution to the reduction of poverty.

The lemons are small and round measuring from 30 to 50 millimetres in diameter. The yellow-green peel is smooth and adheres closely to the endocarp; the pulp is tender and juicy with an enticing citric fragrance and an intensely acid taste. It originated in Asia but has adapted well to Guatemala and can be cultivated in warm temperate climates.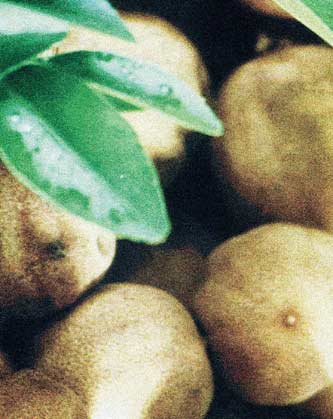 For decades, people in eastern Guatemala dried 'limón criollo' or native lemon (Citrus aurantifolia L.), but it was the 'Cooperativa Integral de Producción El Limón R.L.' (COELMON), which, as of 1993, managed to develop and perfect the process by introducing technical innovations and extending the production chain.

National bodies such as the Ministry of Agriculture, the Gremial Non Traditional Products Exporters Association, the Economics Ministry, and the National Council for Science and Technology have funded research on lemon processing techniques and marketing.

COELMON is a member of the National Federation of Fruit Producers and the Gremial Rural Enterprises Association.

Work carried out by the cooperative on natural dehydration has been presented in important food fairs in Europe and the United States. Between 2001 and 2003, it was awarded important international prizes and recognitions, including a prize for rural productivity awarded by the World Bank.

Because of the high quality of dehydrated Guatemalan lemons, they are in demand in Saudi Arabia, Kuwait, Oman, Yemen, Qatar, Arab Emirates, Lebanon and the United States, both for home consumption and the food industry.