COUNTRY OF ORIGIN
• Guatemala
Natural dehydration of lemons
International interest
Adoption of the process internationally is a feasible and relatively simple operation, as long as markets are adequately located.

Many central American organisations have shown interest in developing the technology, since many countries and regions, such as El Salvador, Honduras, Nicaragua and Southern Mexico, grow the product and have the right natural conditions.

COELMON has taken part in international fairs in Germany, France and the United States, to promote the cooperative's products and open new markets.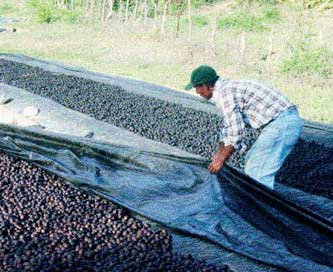 It has received numerous national and international recognitions, including:

• Finalist in the AGEXPRONT New Exporter of the Year Prize for 2000
• First place in the third Latin American and Caribbean Video Festival of Agricultural Industry 2001. IICA-PRODAR
• Productivity award Rural en Guatemala 2002. World Bank and the SOROS Foundation
• Award in Best Small and Medium-sized Export Enterprise 2002. World Bank, AGEXPRONT and the Council of Foundations
• Among the eight most successful companies to take part in an event on ways of improving capacity of rural enterprises, held in Lima, Peru in 2002. PRODAR, IICA and FAO
• Export excellence award 2002. Guatemalan Vice-presidency and Economics Ministry.