COUNTRY OF ORIGIN
• Guatemala
Natural dehydration of lemons
Results
The main result that may be observed from this experience is a substantial improvement in the living standards of the producers and the local people in general.

Sale of the product has increased considerably, capacity for direct bargaining has improved, and production lines have been diversified.

In 2002, 5,000,000 kilos (2,272 tonnes) of fresh lemons were dehydrated, generating 150 steady jobs, directly benefiting 1,500 producers who have improved income by 400%.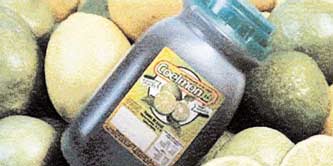 Another positive effect has been price stability for fresh lemons in local markets.

Participation in the international fairs of Cologne, Paris and Chicago helped establish new contacts and improve prices for exported lemons, up from USD 50 to 95 per hundred kilos. Dried lemon is in high demand especially in Middle East countries such as Saudi Arabia, Yemen, Arab Emirates and Lebanon.

Initial investment was around USD 15,000 (1992), while the average value of exports in the last four years stands at USD 306,000 a year. Dehydrated lemons that have a deep black colour are exported to Arab countries and Europe, while orange-brown ones are marketed in the United States.

An important aspect to be pointed out is that the cooperative's fixed investments and operational costs have been financed through credit funds, profits, and, in small part, donations.


Products on offer include:
• Whole sun dried lemons, available in different sizes (Jumbo 40 mm., 30-40 mm., 20-30 mm., and Baby)
• Ground lemon
• Lemon ice tea
• Lemon tea

Lemons are a useful raw material for producers as they can be used in drinks, jams and even pharmaceutical products.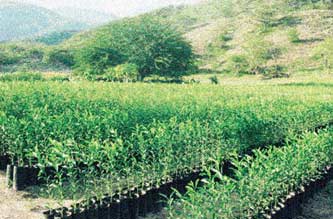 The process makes use of all the fruit, including rejects; trials are underway using earthworms in the production of organic fertiliser (lombricompost) to be used in nurseries and lemon plantations.


The following containers are used:
• Polypropylene sacks
• Plastic bags
• Tea in two-gram tea bags packed into boxes of 25.
• Iced teas in 250mm (mm), 500mm, litre, half gallon, and gallon plastic bottles.


THE MARKET IN NUMBERS

Value of exports of dehydrated lemons:

1999 USD 210,869
2000 USD 441,310
2001 USD 321,201
2002 USD 252,580


Lemon Tea
Locally, average sales come to 10,000 boxes a week at a price of USD 0.75 per box.



Lemon Ice Tea
Average sales come to two thousand litres a month.
Prices depend on size: gallon - USD 1.87; half gallon - USD 1.25; 32 oz. - USD 0.75