COUNTRY OF ORIGIN
• Italy
Soil Bioengeneering
International interest
Bioengineering interventions are widespread in all European countries. In particular, the European Union has activated the following funds.

• INTERREG III Programme, which is designed "to foster cross-border, transnational and interregional cooperation and balanced development of the European territory". In particular (section C) aims to encourage "interregional cooperation, to improve the effectiveness of policies and instruments for regional development, mainly through large-scale exchange of experience, know-how and information".
• LIFE Programme, which "contributes to the implementation, development and enhancement of the Community environmental policy and legislation as well as the integration of the environment into other EU policies".
• Programmes in support of rural development plans.

Numerous European regions are using these funds for bioengineering interventions and could be willing to take part in transnational initiatives with interested countries.

In the United States, there has been considerable interest in bioengineering methodologies for decades. Back in 1972 the "National Erosion Control Association" was founded. Now known as the "International Erosion Control Association" (IECA), it typically connects producers of erosion prevention materials and technologies.

Bioengineering interventions have been carried out in Brazil, Nicaragua and Nepal.

A bioengineering project in the Department of León, Nicaragua, was promoted by the Tuscany Region in association with numerous territorial stakeholders. The University of Florence guaranteed preliminary research activity in Nicaragua and Guatemala. In particular, it carried out studies on the availability and costs of necessary materials, with encouraging results. In 2004, the city of León (Nicaragua) staged a theoretical and practical capacity building course for 20 local technicians and students. Participants were then directly involved in construction work on the banks of the Rio Chiquito. The municipality of León actively contributed to the operations, providing logistical support, vehicles and equipment. The University of León took charge of scientific aspects, selecting potentially suitable plant species and identifying the best time to start work.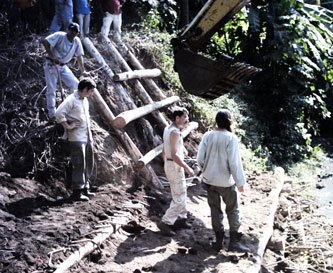 Construction site in León, Nicaragua 2004 (Photo by Alessandro Petrone)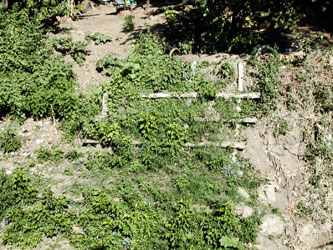 Plant growth the following month (Photo by Alessandro Petrone)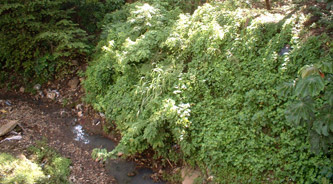 Results (Photo by Alessandro Petrone)

DOWNLOAD THE BROCHURE PDF
Spanish
(1.3 MB)
English
(0.6 MB)

ONLY TEXT